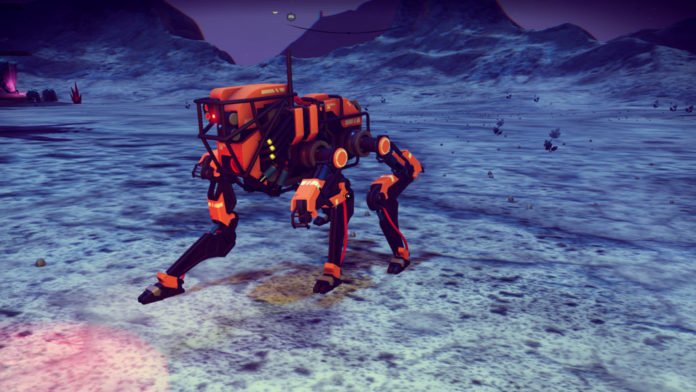 Mit Patch 1.04 ist ein Update für die PC-Version von No Man's Sky erschienen. Patchnotes gibt es noch keine, aber Chef-Entwickler Sean Murray gibt uns trotzdem schon ein paar Infos, was der Patch bewirkt.
Demnach soll dieser mehr Unterstützung für noch mehr verschiedene Hardware mit sich bringen und die Performance, vor allem die FPS an sich, auf Non-Highend-Rechnern verbessern.
Patch just out for PC version – Steam and GoG. Patch in submission for PS4 version, should be out very soon.

— Sean Murray (@NoMansSky) 18. August 2016
Patch notes incoming but PC build adds support for more hardware + improves frame rate at low spec. PS4 improves stability + lots more 🙂

— Sean Murray (@NoMansSky) 18. August 2016
Erstmal keine neuen Inhalte
Wer allerdings auf ein Nachreichen der fehlenden versprochenen Features hofft, wird enttäuscht.
In einem weiteren Tweet spricht Murray davon das man aktuell nur auf den Kundendienst fokussiert sei, das einfügen von neuen Features und die Verbesserung bereits im Spiel vorhandener Aspekte würde erst danach angegangen werden.
We're totally focused on customer support right now. Then we'll move onto improving and adding features to the game ?

— Sean Murray (@NoMansSky) 18. August 2016
Was man jetzt von dieser Aussage halten soll, überlassen wir jedem selbst – aber gerade in der aktuellen Phase mit viel Kritik seitens der Community hätten wir etwas mehr als diese kurze Info von Murray erwartet.
Quelle: Twitter