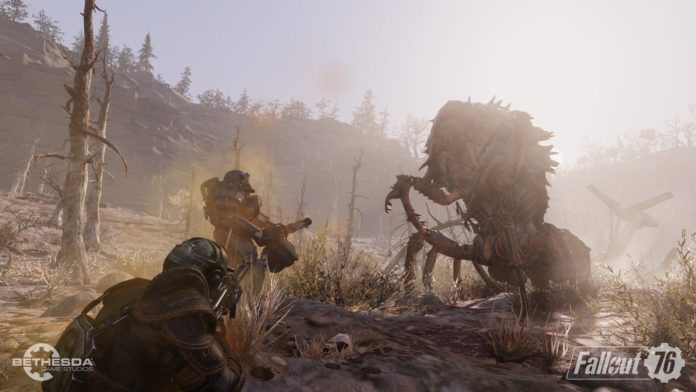 Wie es aussieht hat Bethesda doch noch weitere Beta-Termine geplant. Überraschenderweise kündigten die Entwickler heute morgen auf dem offiziellen Twitter-Kanal von Bethesda neue Termine an.
Fallout 76 Beta-Termine in dieser Woche
Der erste Termin am kommenden Dienstag fällt mit nur zwei Stunden Laufzeit von 19 bis 21 Uhr allerdings sehr kurz aus, am daurauffolgenden Donnerstag haben wir von 20 bis 02 Uhr satte 6 Stunden Zeit, um die Beta nochmal ausgiebig zu spielen.
Dienstag, 6. November 2018 – 19:00 Uhr bis 21:00 Uhr
Donnerstag, 8. November 2018 – 20:00 Uhr bis 02:00 Uhr
Damit ermöglicht Bethesda nicht nur Spielern aus der europäischen Region nochmals "humanere" Testzeiten, sondern kann wahrscheinlich schon erste Updates mit noch mehr Spielern testen – denn jeder Beta-Tester kann seit vergangenem Samstag zwei Freunde zur Beta einladen.
Thank you to everyone who joined us this weekend on the #Fallout76 B.E.T.A. Our final session schedule is now available.

See you Tuesday! pic.twitter.com/hCEt6c3I0i

— Bethesda Game Studios (@BethesdaStudios) 5. November 2018
Habt ihr Fallout 76 in der Beta ausprobiert?
Was sagt ihr zu Bethesdas neuem Versuch im Mulitplayer-Sektor?
Werbung