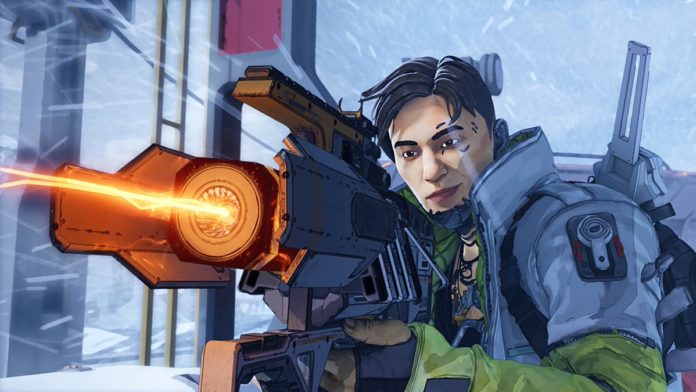 Der Battle Royale-Shooter Apex Legends hat in Season 3 mit dem Charge Rifle eine neue, starke Waffe spendiert bekommen.
Zu stark für die Entwickler, die nun einen Nerf für die Energiewaffe an den Start brachten.
Das ändert sich beim Charge Rifle
Aber was genau ändert sich denn nun bei der Waffe?
Nun, zum einen wird die Feuerrate von 1,1 auf 0,95 Schuss pro Sekunde gesenkt, zum anderen ist der Schadensabfall nun um einiges höher.
Während die Waffe auf bis zu 150 Meter noch satte 90 Schaden mit einem aufgeladenen Schuss austeilt, fällt dieser auf 400 Meter nun auf nurnoch 30 Schaden ab.
Zusätzlich dazu kann die Waffe nicht mehr mit erweiterten Energiemagazinen ausgerüstet werden. Stattdessen wurde die Basis-Magazingröße von 3 auf 4 angehoben.
Die Waffe ist damit immer noch sehr stark auf nahe bis mittlere Distanzen, wurde auf längere Distanzen im Vergleich aber stark angeglichen und erfordert einiges an Können, um dann einen Spieler auszuschalten.
Heads up, Legends: This morning we deployed a small patch that implemented the following changes to the Charge Rifle:

?Can no longer equip extended energy magazines
?Base magazine capacity is now 12 (4 shots)
?Fire rate reduced
?Damage falloff has been modified pic.twitter.com/L3lfdExBHo

— Apex Legends (@PlayApex) October 25, 2019
Die Entwickler hatten auf ihrem Trello-Board bereits vor etwa zwei Wochen den Nerf angekündigt, der jetzt livegeschaltet wurde.