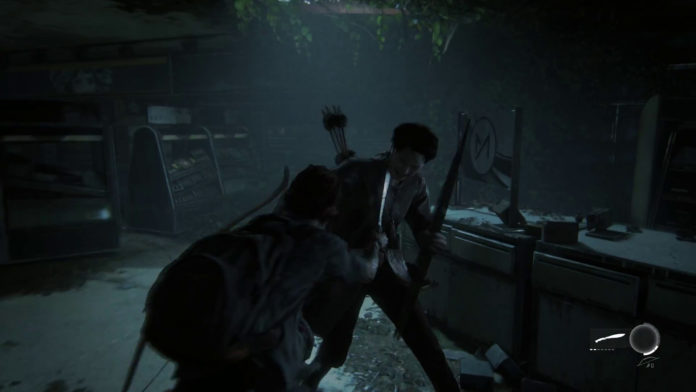 Auf der Sony Pressekonferenz der E3 2018 wurden die Fans von The Last of Us und Naughty Dog nun endlich für ihre Geduld belohnt.
Naughty Dog zeigte endlich einen langen un detaillierten Trailer zu The Last Of Us Part 2, der sowohl Story-Teile als auch Gameplay beinhaltet.
Der Trailer startet mit einer Szene, die wohl im Unterschlupf der Überlebenden spielt, blendet dann zu einer Gameplay-Spielsequenz über, die von Stealth- und Beobachtungsszenen zu aktiven Hinterhalten, Kämpfen und Fluchten inklusive Quicktime-Events führt.
Zum Schluss gibt es die Rückblende, die den Trailer schließt.
Die Szenerie von The Last Of Us Part 2 wirkt dabei noch düsterer, bedrohlicher und brutaler, zeigt noch schonungsloser die Details, als es der Vorgänger getan hat.
Aber nun genug der Worte, Bilder sagen da eh viel viel mehr: