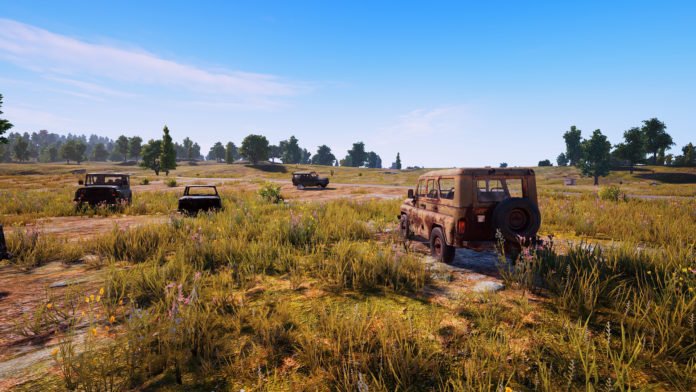 In einer Reddit-Fragerunde vor wenigen Tagen hatte PlayerUnknown angekündigt, dass es mit der neuen Karte drei neue Fahrzeuge für den Battle-Royale-Titel geben wird.
Am heutigen Freitagmorgen hat er dann das erste Fahrzeug vorgestellt, welches sehr stark an einen VW Bulli, einen Kleinbus, erinnert:
I mentioned we're working on 3 new vehicles for @PUBATTLEGROUNDS in my AMA earlier this week. Today I'm excited reveal the first of these… pic.twitter.com/OkiDN3Me5Q

— PLAYERUNKNOWN (@PLAYERUNKNOWN) 22. September 2017
Ans Steuer des neuen Fahrzeuges werden wir uns aber wohl erst wie angekündigt mit dem Release der neuen Karte setzen dürfen.
In der oben angesprochenen Fragerunde hatte der Entwickler übrigens auch die Entwicklung einer Einzelspieler-Kampagne als reizvoll aber derzeit nicht umsetzbar erklärt – und stellte kommende Ranking- und Fortschrittssystem in Aussicht.