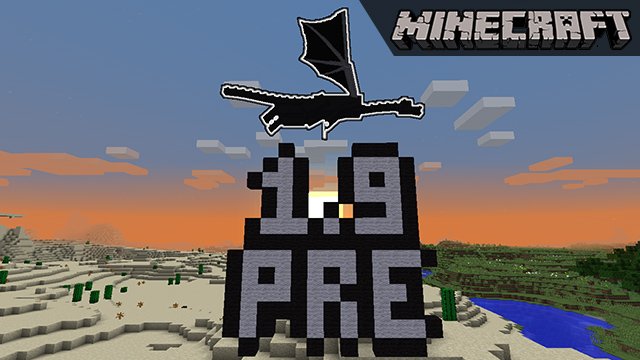 Update – 24.02.2016
Anscheinend gibt es eine kleine Verzögerung beim Release des Patches. Einige Bugs und Fehler müssen noch ausgemerzt werden, weshalb sich der Release von Minecraft 1.9 auf den 29.02.2016 – kommenden Montag – verschiebt.
Ursprüngliche Meldung:
Lange haben die Fans darauf gewartet – jetzt ist der Termin für den Release von Minecraft 1.9 endlich bekanntgegeben worden.
Am 25. Februar 2016 – also kommenden Donnerstag – soll die finale Version des neuen Minecraft-Updates veröffentlicht werden, wenn alles klappt.
Das Update wird vorerst nur für den PC und MAC geben – allerdings noch nicht für Windows 10.
Wer es nicht abwarten kann, kann bereits jetzt die Pre-Release 1 des neuen Updates spielen!
Erste Patchnotes zum Update gibt es schon, allerdings stellen diese wohl nur einen kleinen Teil der finalen Patchnotes dar, die beim endgültigen Release veröffentlicht werden:
Veränderungen
Bugfixes
Die Haltbarkeit der Schilde wurde erhöht.
Einige der Kristalle im End werden wieder von Käfigen geschützt.
"Added 34.7% more hype for Minecraft 1.9" 😉
Bugfixes:
[Bug MC-96863] – Marker ArmorStand Should Not Have Passenger Offset
[Bug MC-97217] – Weird placement of player while riding an entity after swimming with elytra
[Bug MC-97235] – Resource pack in minecraft world save file not working
[Bug MC-97251] – Rail Duplication Glitch
Wir halten euch über alles bezüglich des neuen Updates natürlich auf dem Laufenden!
Quelle: Mojang.com