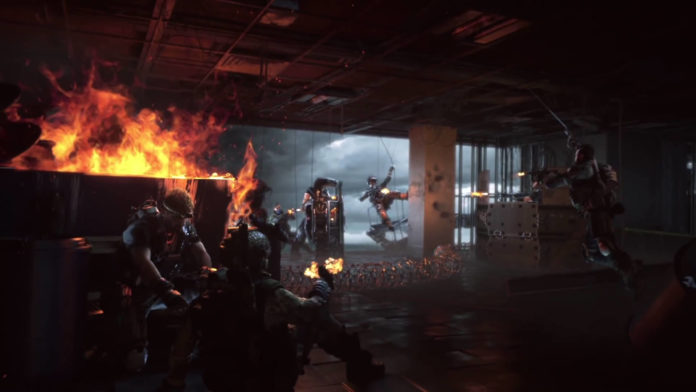 Das Battle Royale-Genre ist voll im Trend – und Spiele und Modi in diesem Stil zu machen ebenso. Bisher hat sich allerdings keins der großen Shooter-Franchises an eine Umsetzung gewagt, aber es war wohl nur eine Frage der Zeit.
Nun macht Call of Duty diesen Schritt – und bringt mit dem Blackout-Modus eine Battle Royale-Erfahrung im Rahmen von Call of Duty Black Ops 4!
Was wir bis jetzt wissen
Der Modus soll die Battle Royale-Erfahrung auf ein neues Level heben, so die Entwickler in ihrem Ankündigungstrailer. Man will es auf "Black Ops-Art" machen – was auch immer das im Detail heißen mag. 😉
Im Modus soll der gewohnt schnelle Kampfstil der BLack Ops-Reihe zum Einsatz kommen – und das auf der bisher größten Karte, die es in Call of Duty jemals gegeben hat.
Dazu kommt ein ganzes Arsenal an Waffen und Equipment, Fahrzeuge an Land, im Wasser und in der Luft sowie RC-XDs (kleine fernsteuerbare Autos), Fallen und sogar Zombies.
Unsere Frage zum Thema an euch:
Was haltet ihr von einem Call of Duty-Battle Royale?