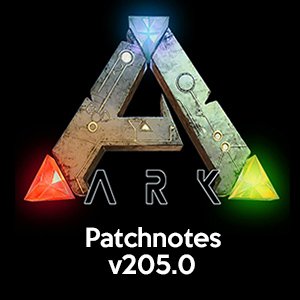 Auch Sonntags gibts keine Ruhephase – der nächste ARK Patch führt unter anderem den neuen Modus "Survival of the Fittest: Unnatural Selection" als Spielmodus ein und erlaubt die Aufzeichnung von allen Daten per Logfile.
Aktuelle Version
205.0
Es wurde ein Serverabsturz-Grund beim Starten des Servers gefixt (unversionierter Hotfix).
"Survival of the Fittest: Unnatural Selection" (Game-Modus, Tournament, … reitet den Drachen und dominiert die ARK!)
Survival of the Fittest-Server können nun mit dem Befehlszeilen-Befehl "-gameplaylogging" gestartet werden. Dieser erzeugt ein Log-File im \Saved-Ordner, welche alle Kills und Gewinner mit einem Zeitstempel versehen aufzeichnet – inklusive zugehörigen Steam-Namen, Steam ID, Charaktername usw. Dies kann zum Beispiel zur automatisierten Aufzeichnung von Wettbewerbs-Ergebnissen genutzt werden.
ARK Server Manager & ARK Remote unterstützen nun auch bei Linux-Servern das "Remote Management" bzw die "Remote Mod Installation".
Quelle: Patch Notes- Current (v205.0)